Their new Beyond Powder in 'Deity' is supposed to "invoke the fresh radiance of a spring morning"…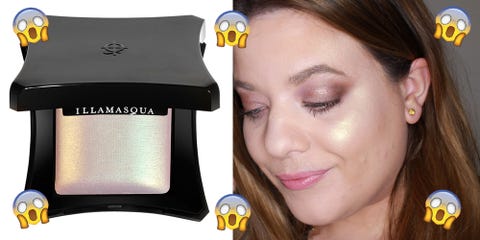 If there's one thing you should know about me, it's that I am quite literally obsessed with any kind of makeup product that promises a 'glow'.
Highlighters, illuminators, call them what you will but if they promise to give me any kind of lit-from-within glow, I'm all over them. But when I heard that Illamasqua were launching a green highlighter, even I was a little skeptical.
Still a glow's, a glow right?