From diamond to double cone.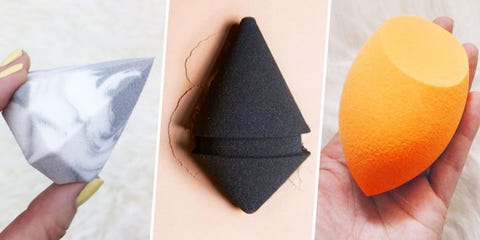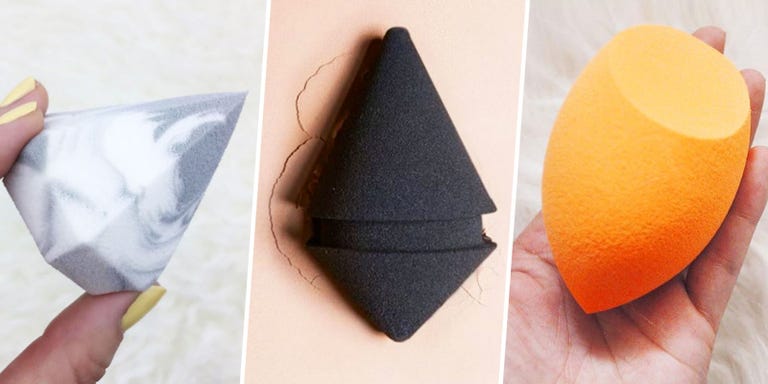 These days, nary a makeup bag exists without a sponge in some way, shape, or form. These porous tools have revolutionised the way we tap on concealer and foundation for a flawless, yet natural-looking complexion. While it all began with the Beautyblender 15 years ago, there are now a slew of different types for the most bespoke application possible. Here, find a quick-and-dirty guide to the most popular shapes and textures on the market.
Shape: Egg-like
Speciality: Versatile, all-over application thanks to its wide base and tapered tip. Bonus: The cell structure of the sponge fills with water to ensure that the product sits on top of it, rather than being absorbed/wasted.
Beautyblender Original, £16; cultbeauty.co.uk.
Shape: Finger
Speciality: Drop-free, precise application for the nooks and crannies of the face such as the sides of the nose and inner corners of the eyes.
The Finger Sponge, £12; the-makeup-bullet.com.
Shape: Tear Drop
Speciality: It's 100% non-porous, which means it won't waste any product as it fits the contours of the face during application. And since it's made of silicone, it's also very easy to clean.